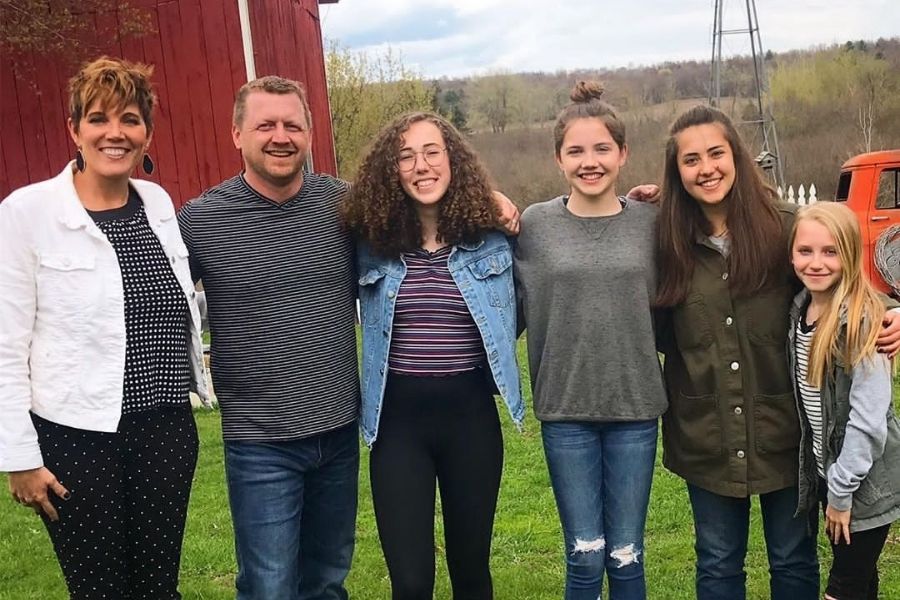 Every year, Academic Year in America (AYA) shares who the Host Family of the Year awardee is! After AYA international exchange students submit their nominations, we have to choose one incredible family out of the many who are nominated. While the national winner has already been chosen, we wanted to recognize a few runners up whose nominations also stood out as being exceptional.
Say hello to the Gay Family from Wisconsin, nominated by their exchange student, Laura from Austria.
Read on to learn why Laura enjoyed her exchange year with her family and why she nominated them for Host Family of the Year:
My Host Family is Family Gay and they are the perfect Host Family for me.

Since day one, I feel like a part of the family. They really give me the feeling that they care about me and they are always there for me. If I want, I can always join them at the activities they do and it is always a lot of fun! When we have family dinners or when we just go to watch one of my host sisters play her sport, I always feel like I'm part of the family!

Since my first day here, they want me to have a great experience and it really is! Even when I had a basketball game and I would come back to school late at night, they were always there to bring me home. They are always really interested in the things I experience here and try to show me all the American things..

I'm really happy that they are my Host Family and I don't think I could have a better one. It is a lot of fun living with them! That's why I think that they are the Host Family of the year, my host family is family Gay and I wanted to nominate them for the host family of the year, because they are really doing a great job!
Want to learn more about the other Host Family of the Year winners?
You and your family could be next year's Host Family of the Year! Open a high school international exchange student's eyes to a whole new world by hosting with AYA.